People are trying to forget DPR's nightmare. Report from Mariupol
10.10.2014
|
In the World
|
Piotr Dabravolski, EuroBelarus Information Service, photos by the author,
After visiting Mariupol Petro Poroshenko marked that he has never seen this city to be so Ukrainian before. What made the predominantly Russian-speaking population now support the country's unity?
Mariupol is similar to Donetsk when looking at its half-empty streets; but their similarities stop at that. The former and the current centers of Donetsk region are only a two-hour distance from each other, but have a lot of differences.
Staying in Mariupol for less than a week, I managed to see two huge pro-Ukrainian street demonstrations, which drew some thousands participants each. But even in between the demonstrations Ukraine can be felt everywhere: the main prospect covered with hundreds of flags; patriotic signs and stickers are everywhere.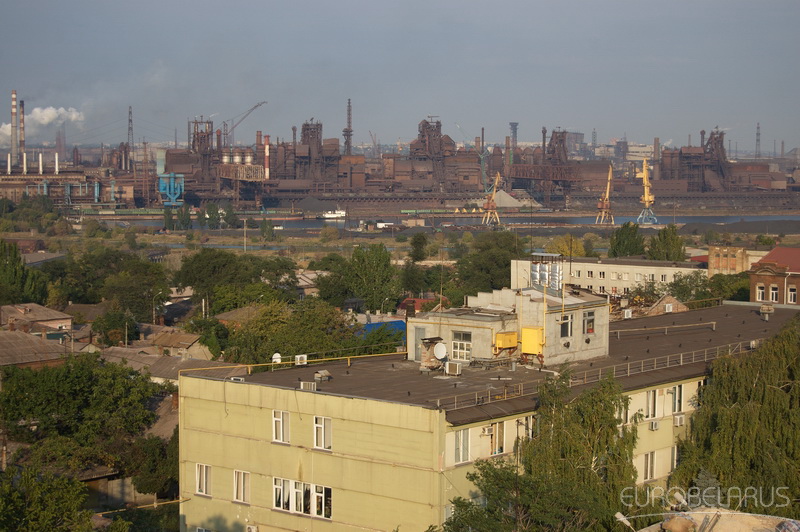 The Mariupol we see now is absolutely different from the one we saw six months earlier, when its citizens voted for Yanukovich, got indignant at Kiev's Maidan, and many of whom met DPR-activists with optimism.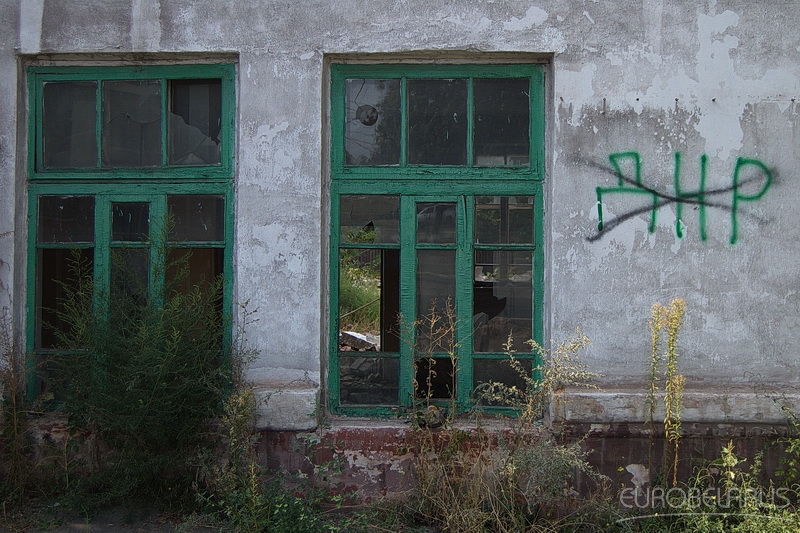 A lot of shops were attacked; and that are not necessarily arms stores, but shops with household appliances, jewelry, and even shops that sale sausages.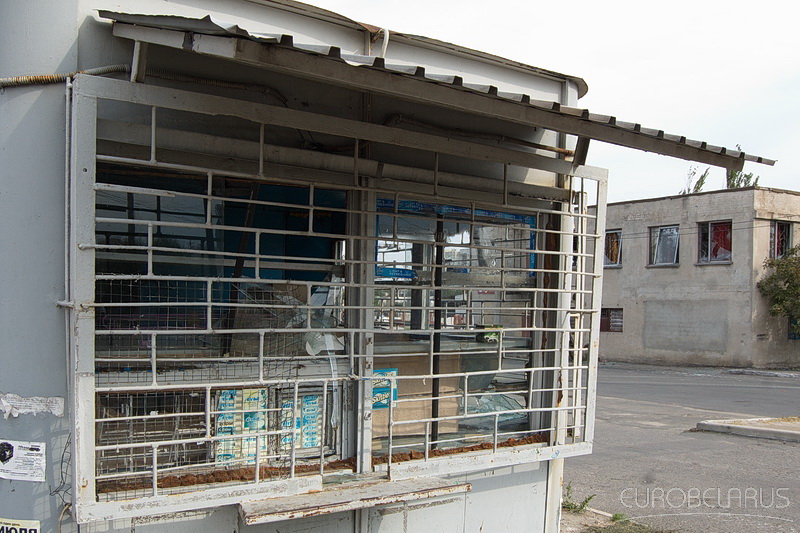 A business-center that used to belong to the brother of a pro-Ukrainian governor of Donetsk region was hard hit, as well as the head office of "PrivatBank" that belonged to the supporter of Ukrainian authorities. DPR-leaders took revenge even on Ukrainian symbolics.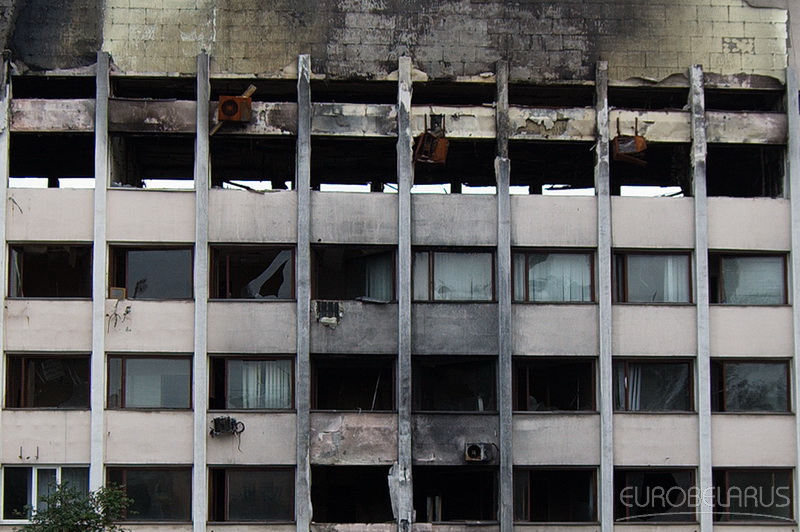 The destruction of City Council building and the building of the Ministry of Internal Affairs was the most resonant case, after which Mariupol became famous all over the world. None of the buildings that suffered during DPS-leaders' rule in the city are restored yet.
However, the life hasn't stopped, and people trying to forget DPR's nightmare.
Mariupol has never belonged to DPR. A small group of people seized the City Hall, laid it with barricades and announced that the city belonged to them. From time to time pro-Russian demonstrations took place here. Once two demonstrations were organized in Mariupol at one time, and those who supported DPS managed to win DPR-opponents over by dispersing the supporters of the pro-Ukrainian demonstration.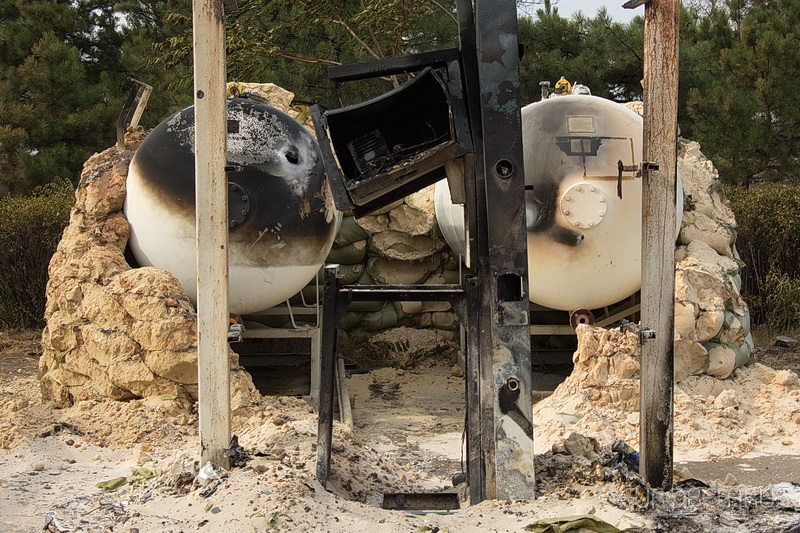 Those who used to be enthusiastic about DPR-supporters didn't disappear; some of them changed their opinion, some are just temporarily holing up.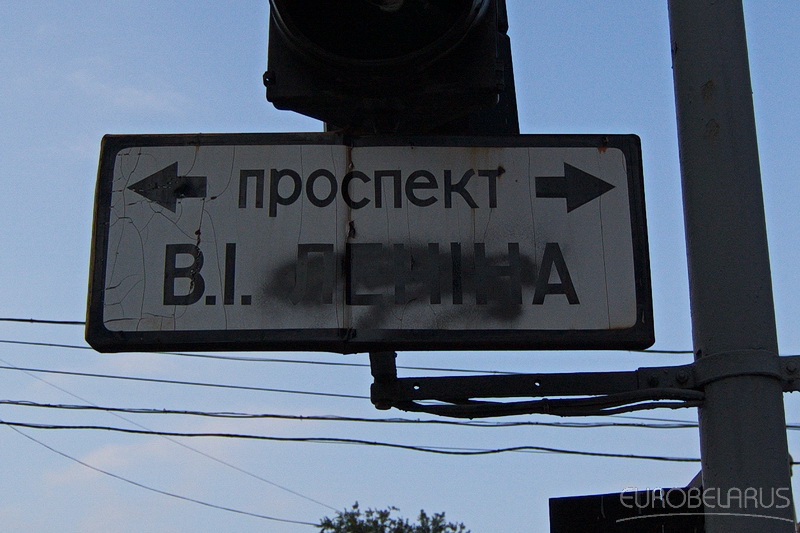 I repeatedly heard people in Mariupol saying "the biggest difficulty in our city is that the enemy is not only behind our cabins, but also behind our backs".
Among all other groups pro-Ukrainian meeting gathered Russian-speakers of older generation as well. DPR-founders laid great expectations on these people, but it turned out that not all of them want the USSR and especially the Russian Empire to be revived.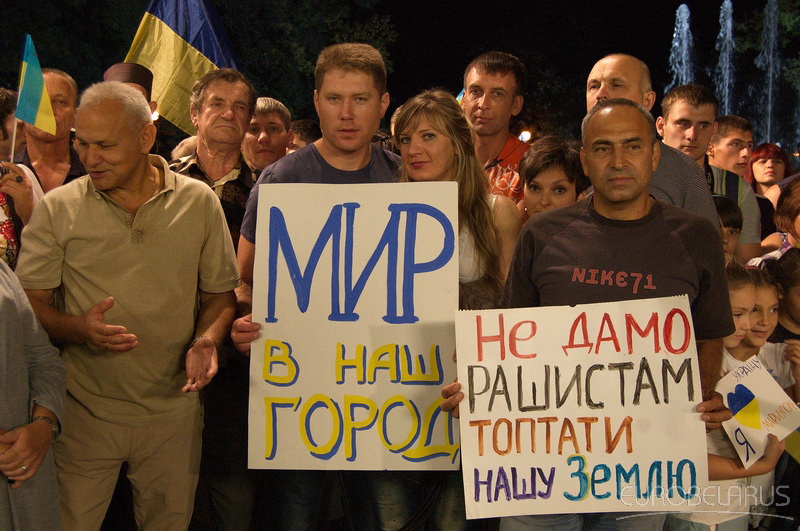 One can hear Russian language everywhere. Once it happened that I didn't hear a word in Ukrainian during the whole day. Nevertheless, many passers-by had blue-and-yellow ribbons on their clothes or bags, and one can easily understand their civil stand from their talks. I can't say that they support all Poroshenko's actions unanimously, but most of them really want to see Ukraine united.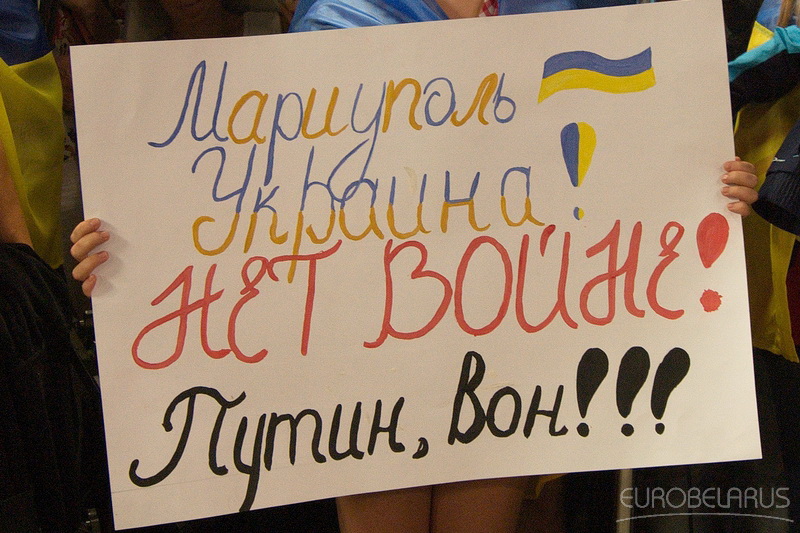 The most interesting thought that can be drawn from most of the talks is that Ukraine paid too little attention to Mariupol and the whole region, but this conflict finally moved Kiev closer to the city and immediately brought east and west of the country together. I even heard a joke from one of the pro-Ukrainian fighters that "Putin managed to do what none of the Ukrainian presidents ever achieved – to unite the country". Now we can certainly say that even if Ukrainian soldiers leave Mariupol, DPR-supporters won't be greeted by everyone; it will be harder for them to settle in the city than it was in spring. Due to its aggressive politics Russia lost former loyalty among most Mariupol's citizens.
Other news section «In the World»
He said Belarus would likely face economic tightening not only as a result of the coronavirus pandemic but also a Russian trade oil crisis that worsened this past winter.

Will creation of local agendas be an effective tool in ensuring rights of persons with disabilities in Belarus, just as it was in Poland?
03.01

07.10

22.09

17.08

12.08

30.09
In his report, philosopher Gintautas Mažeikis discusses several concepts that have been a part of the European social and philosophical thought for quite a time.
It is impossible to change life in cities just in three years (the timeline of the "Agenda 50" campaign implementation). But changing the structure of relationships in local communities is possible.
Minsk's muddled media clampdown could jeopardize warming of relations with the West.
To achieve changes, you need to be interested in them and stop pinning all hopes on the state.