Donetsk People's Republic: for the Russian world from Vladivostok to Brest. Report from Donetsk
29.09.2014
|
In the World
|
Pavel Dobrovolsky, EuroBelarus, photos by the auhtor,
A "EuroBelarus" correspondent visited the capital of an unrecognised republic. Are local people satisfied with DPR's authorities and their life in the new reality, similar to that in Northern Korea?
"We are fighting for the Russian World from Vladivostok to Brest, against Nazi punishers, who kill people of Donbas and don't even have mercy for children". The posters with such explanations are all around Donetsk, which differs the city from the picture I saw in May. The demands of DPR authorities also changed: if earlier they were fighting for federalization, now they only fight for full independence from Ukraine.
The cabinet of the chairman of the Supreme Council is situated in the building of former regional administration. The changes are significant: barricades are demolished; everything looks neat. The official head of Donetsk Sergei Taruta moved to Mariupol, which is now an official center of the region.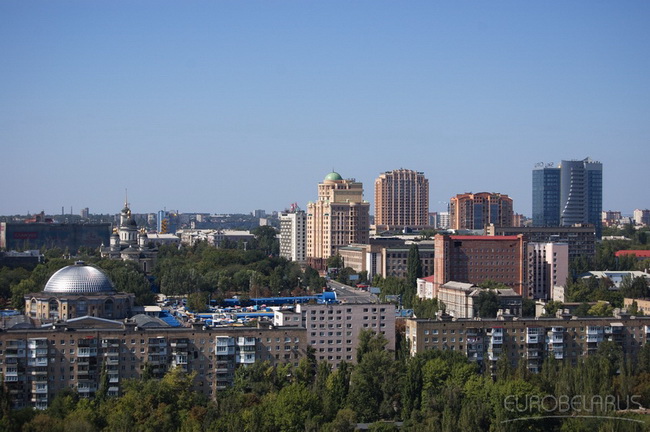 The vision of peaceful settlement is very specific in DPR: "We stand for peace, but only if we will have complete control over the whole region". And the notion of "region" is very unclear – from Donetsk and Lugansk regions, to "the release of the whole Ukraine".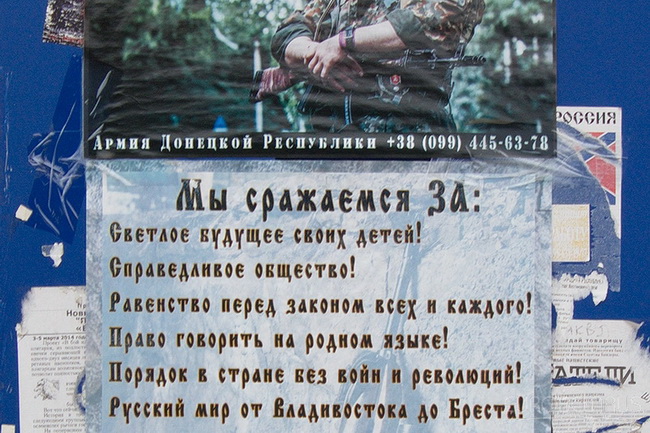 Of course, there are no such words as "seizure", "aggression", "occupation" regarding their actions; they "release the territory of Donbas from fascist Kiev junta". DPR fighters often used the phrase "God is with us".
DPR's capital is a sad view. There are almost no people and cars there.
Most shops are closed; people might even encounter problems with buying food. There are DPR's leaflets near cashiers' offices, and guards suggest taking more of them to give out to the neighbors.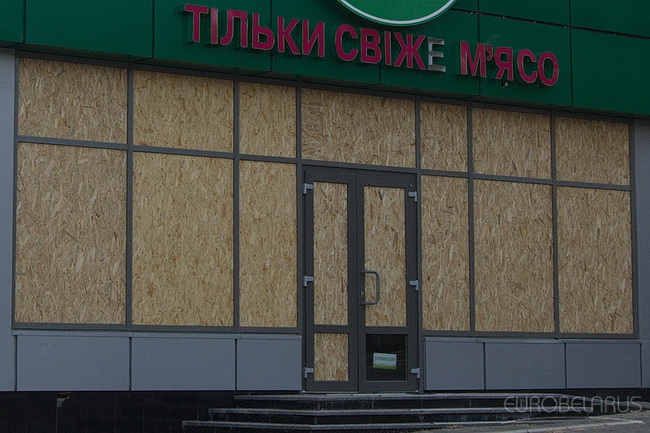 Building of new objects in the city is stopped; workers are either sent on termless free vacation or fired. Despite the presence of guards, most entrances to building sites are either cemented or soldered up.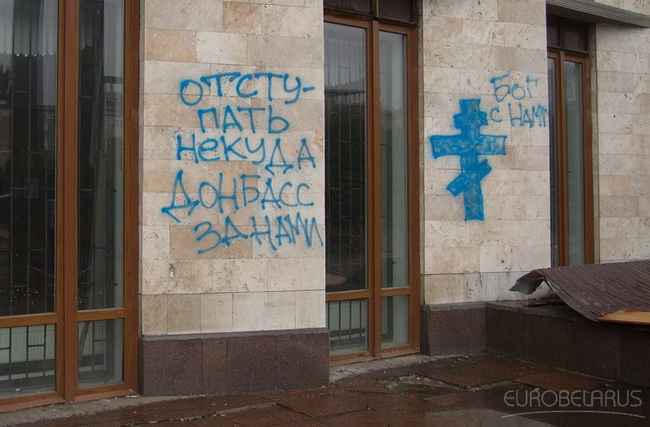 Transport is different from that in Lugansk and Mariupol. It even has a system of electronic fare, which only came to Minsk six months ago. But the schedule breaks at times. People don't normally pay fare; I didn't see controllers in Donetsk at all.
Life stopped in Donetsk universities. Students are on distance learning, and most of them already left for other cities. There are few young people in the city.
The only crowded places are banks or currency exchange offices.
There are a lot of armed people walking round the city, and most of them don't have any distinctive signs on them. Some have a white-red flag of Novorussia sewed on their clothes. People are dressed modestly and their weapon is old.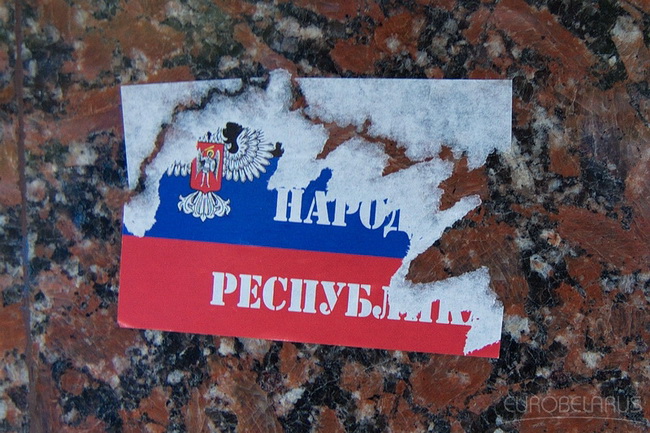 From time to time I met with guard stations, and didn't manage to pass them without being noticed. I only managed to stay above suspicions when demonstrated DPR's accreditation, which journalists can get in the seized building of regional administration.
Every time I was asked how did I manage to come to Donetsk, and whether I am from Ukraine or not. I explained that I came from Belarus, and then the armed men started apologizing that "there are a lot of enemy saboteurs there".
I heard a lot of accusations that Ukrainians were deliberately shooting at civilians. Local people see that their houses are bombarded, and DPR's TV leads their conclusions to the necessary direction, demonstrating "Nazi atrocities".
When I asked the locals "who was shooting?" I got the answer "Who knows, God only knows". Others started going into hysterics about Kiev junta. Donetsk authorities claim that "Kiev believes that the whole population of Donbas is ideologically alien; if we were unable to prepare and repulse, Kiev would have razed our city to the ground".
It is really hard to find out who is shooting in place. If we think logically, why should Ukrainians shoot at apartment houses, churches, schools, museums, if they can destroy the building of state administration, where a hundred of DPR's heads might be at once?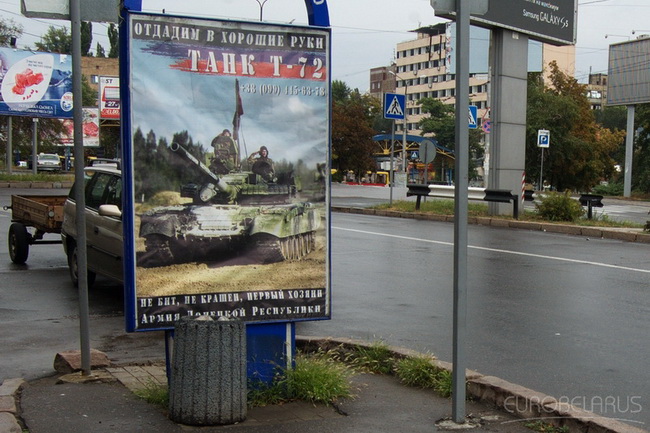 DPR soldiers might shoot at this city to give locals an illusion that they protect them from aggressor. Only back in Minsk, I found a video where a number of local citizens speak about "terrorists who shoot at Donetsk to put the blame on Ukraine". If it is true, their plan is successful. Most of the locals who stayed there really think that Ukraine is bombing their houses. It happened because Kiev is more or less efficiently fighting at the battlefront, while Russia is winning in the information war. At least in Donbas.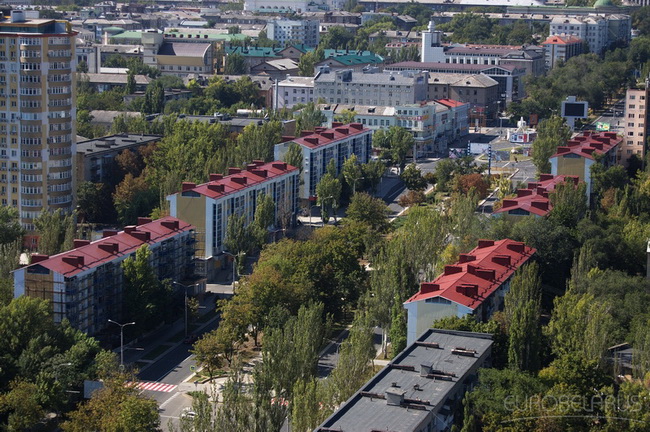 Other news section «In the World»
He said Belarus would likely face economic tightening not only as a result of the coronavirus pandemic but also a Russian trade oil crisis that worsened this past winter.

Will creation of local agendas be an effective tool in ensuring rights of persons with disabilities in Belarus, just as it was in Poland?
17.08

12.08

30.09

15.06

19.02

09.05
In his report, philosopher Gintautas Mažeikis discusses several concepts that have been a part of the European social and philosophical thought for quite a time.
It is impossible to change life in cities just in three years (the timeline of the "Agenda 50" campaign implementation). But changing the structure of relationships in local communities is possible.
Minsk's muddled media clampdown could jeopardize warming of relations with the West.
To achieve changes, you need to be interested in them and stop pinning all hopes on the state.